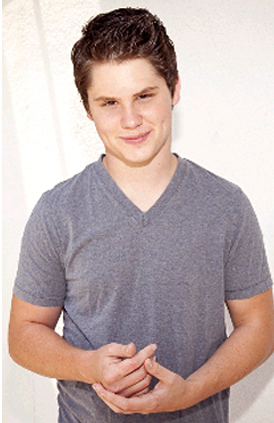 Nickelodeon star Matt Shively is more than just Keke Palmer's goofy sidekick, Ryan Laserbeam, on True Jackson, VP. The 18-year-old, central California native is addicted to his new motorcycle, wants to make indie films and has dreams of becoming the next Shia LaBeouf.
"Shia is the reason I started acting," Shively tells us.
What else did the up-and-comer have to say? Read on to find out who Shively would like to see do a guest stint on True Jackson (no, it's not Shia), how he likes zooming around in traffic and why he's nervous about meeting—you guessed it—Shia!