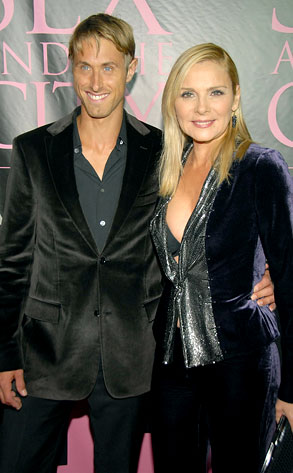 Theo Wargo/Getty Images
Where's Smith Jerrod when you need him?
Taking a cue from her fictional counterpart, Samantha Jones, Sex and the City vixen Kim Cattrall has officially called it quits with her much younger longtime boyfriend, restaurant chef Alan Wyse.
The Canadian actress's rep tells E! News that the couple had been together for five years but decided to go their separate ways "a while ago."
"They remain friends," says publicist Jill Fritzo, declining to offer an explanation for the breakup.
Cattrall, 52, and Wyse, 32, were last spotted out together last November at an art exhibition opening in Manhattan. But various reports have indicated the twosome had been growing apart for some time.
No word whether the demise with Wyse will provide storyline fodder for the SATC sequel, due out May 28, 2010.