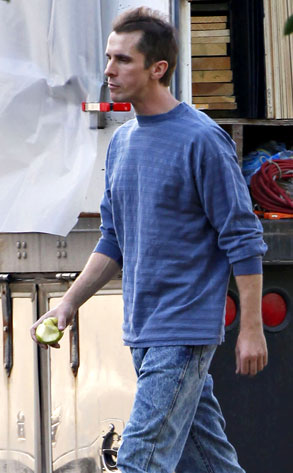 Fame Pictures
Have you guys ever heard of what a Method actor Christian Bale is? Did you know he's the most Methody actor of all Method actors?
Of course you did, and he's got the rant (never 4get) to prove it.
Well, it appears he's trying a different method now. Rather than the beefed-up Bruce Wayne or the Xtreme!!!! John Connor, C.Bale's going full drug addict on us for his new role in David O. Russell's The Fighter. (Oh, can't wait for the rants that will leak from that set.)
Bale plays boxer turned trainer turned drug addict Dickie Eklund, for which he's obviously lost weight and muscle and hollowed up his cheeks—and then there's that lovely thinning hair.
We're not especially worried. This is just what Bale does, but the accompanying paparazzi agency's caption is super concerned: