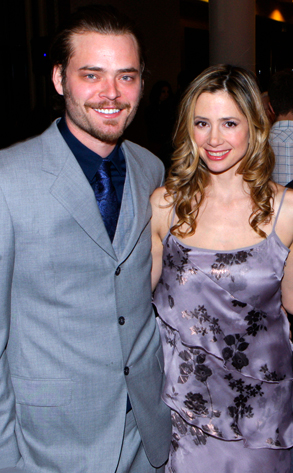 Chris Haston/NBC
Mira Sorvino suffered for weeks with life-threatening complications before giving birth on June 22, her rep announced today.
"He is my miracle baby," Sorvino, 41, says of her baby boy, Holden Paul Terry. "With everything that threatened this pregnancy and both of our lives, he came out of it completely unscathed."
The Oscar-winner was hospitalized for almost two months after developing placenta previa—a condition that can require bed rest and hospitalization—along with a blood clot...