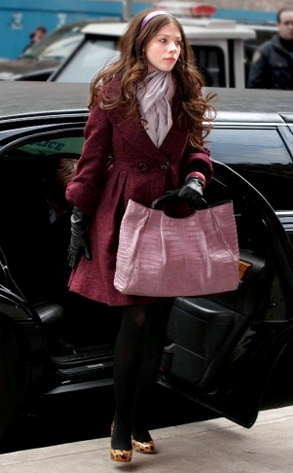 Giovanni Rufino/The CW
Could Michelle Trachtenberg be skipping out on Gossip Girl?
Michelle is one of the stars of Mercy, NBC's upcoming drama about nurses, which just got pushed up to fall from midseason. What does the earlier premiere date for Mercy mean for Michelle's guest gig on G.G.? Will it happen after all? We have the answer.
Plus, read on to find out which Glee kids are going to hook up, which Melrose Place character comes to town with an ulterior motive and who's getting a new love interest on 90210...
Annie in Bristol, U.K.: Does Wilson get a new love interest this year on House? It has been a whole season since Cutthroat Bitch died.