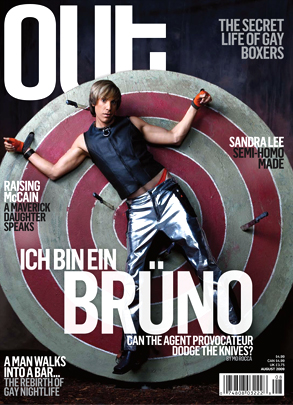 Art Streiber / Out Magazine
Sacha Baron Cohen's Brüno may have been No. 1 at the box office this weekend, but it's not at the top of some gay activists' must-see movie lists.
In fact, GLAAD issued a statement from its incoming president, Jarrett Barrios, on Friday, the day of the movie's release, expressing disappointment in Cohen's use of too many gay stereotypes...