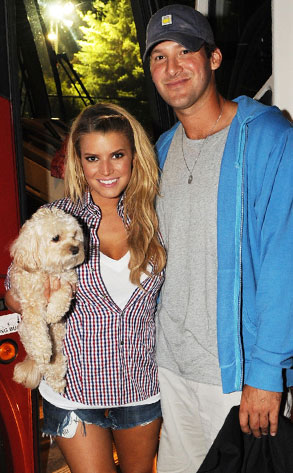 Rick Diamond/WireImage.com
The clock has run out on Jessica Simpson and Tony Romo's relationship.
Jessica's 29th birthday was on Friday and she had planned a Barbie-themed birthday bash to celebrate.
But she wasn't in a festive mood after Tony broke up with her the night before the party.
"She was surprised. She wouldn't have planned a party if she knew this was coming," a source close to Simpson tells E! News. "They're both going their separate ways."
A bummed-out Jess canceled the fete, but Tony went clubbing that night...