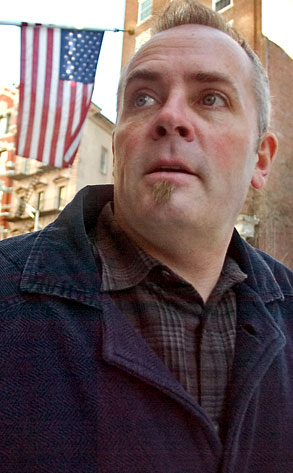 AP Photo/Stew Milne
The Snake is looking to slither out of the slammer.
Richard Hatch, the conniving winner of CBS' inaugural season of Survivor back in 2000, who nabbed himself a four year, three-month prison sentence in 2006 for failing to pay taxes on his $1 million winnings, is hoping another run on the reality show can reverse his misfortunes.
The Rhode Island native is asking a federal appeals court to let him out to participate in a 10th anniversary edition of Survivor in Samoa in order to help pay the $400,000 he still owes the IRS.
No doubt they'll find the 48-year-old roaming naked on a beach somewhere.