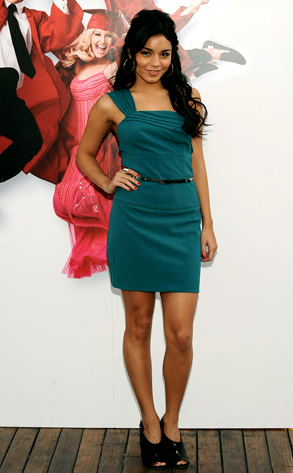 Carlos Alvarez/Getty Images
High School Musical hottie Vanessa Hudgens is taking it off yet again.
We probably don't need to remind you of that whole debacle two years ago where she sent full-frontal photos to boyfriend Zac Efron.
Anyway, in May, the 20-year-old told E! News she would "show nudity in a film when the time is right." Apparently, that time is now.
Supposedly, she told the U.K.'s Metro she'll be stripping down for her role as a hooker in the upcoming Zack Snyder flick Sucker Punch.
"I'm playing a character named Blondie and it's set in a brothel in the 1950s, so there's not a whole lot of clothes," she teased.
Raise your hand if you already miss the sweet and innocent Gabriella.