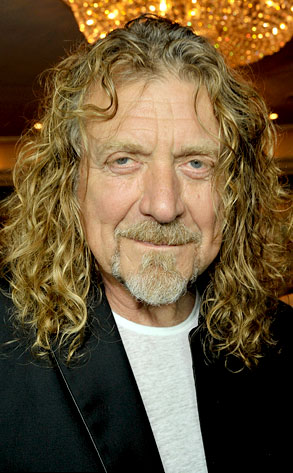 Jon Furniss/Getty Images
Are you ready for sex & drugs & rock 'n' roll & pomp & circumstance? Well, you better be, because Led Zeppelin screamer Robert Plant has something new to shriek about: He's been made a Commander of the British Empire by Prince Charles at Buckingham Palace, according to reports.
The "Whole Lotta Love" singer follows in the well-worn rock star path of Paul McCartney, Mick Jagger and Elton John that leads from trashing hotel rooms to playing nice at the Palace for an honorary knighthood for "services to popular music."
Kudos to Sir Bob. Still, while we hesitate to suggest that he's buying a "Stairway to Heaven," it should be noted that the taxes paid on Led Zeppelin's 200 million albums sold probably helped grease the wheels.
Curiously, as a CBE, Plant now outranks his Led Zep bandmate Jimmy Page, who earned his one-notch-down OBE four years ago.
We wonder whether Plant will lord it over Page if Zeppelin reunites as rumored to fill some London dates on what would have been the Michael Jackson tour. Could be a riff-tastic rivalry. Plus, a couple of Rock 'n' Roll Knights filling in for the King of Pop? It works for us.