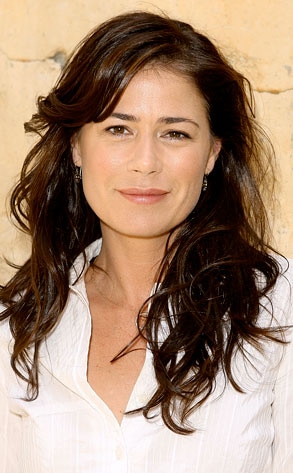 Jason Merritt/Getty Images
Update, July 13, 11:20 a.m.: Hey guys, we just got a statement from Maura that explains a bit more about what's going on:
"In an effort to guard my privacy, it seems that the wording of NBC's press release has unfortunately caused some confusion and undue alarm about my health. I have discovered a tumor in my breast which requires surgery. I will not know either my exact diagnosis or course of treatment until that surgery is performed. My doctors have all assured me this is a very treatable condition. I'm very optimistic as to the outcome and want to thank everyone who has sent positive thoughts and support. I look forward to going back to work soon."
Ugh. Bad news...
According to the Hollywood Reporter, Maura Tierney needs an "eight-week medical evaluation" of some kind. (NBC: "We are unable to release further details and ask that you respect her privacy at this time.")
This means that Maura's upcoming NBC drama, Parenthood, produced by Ron Howard and Jason Katims and costarring Peter Krause and Mae Whitman, will be pushed to midseason. Mercy, the Michelle Trachtenberg series about nurses, will premiere in Parenthood's place.
But the schedule switching is obviously not the point. Maura Tierney is a visibly awesome woman whom we have loved since NewsRadio and all the way through ER, and whatever she's going through right now sounds awful.
Hopefully, this will turn out to be nothing, and Maura will be back to full capacity as soon as humanly possible.
Post your get-well-soon wishes below...