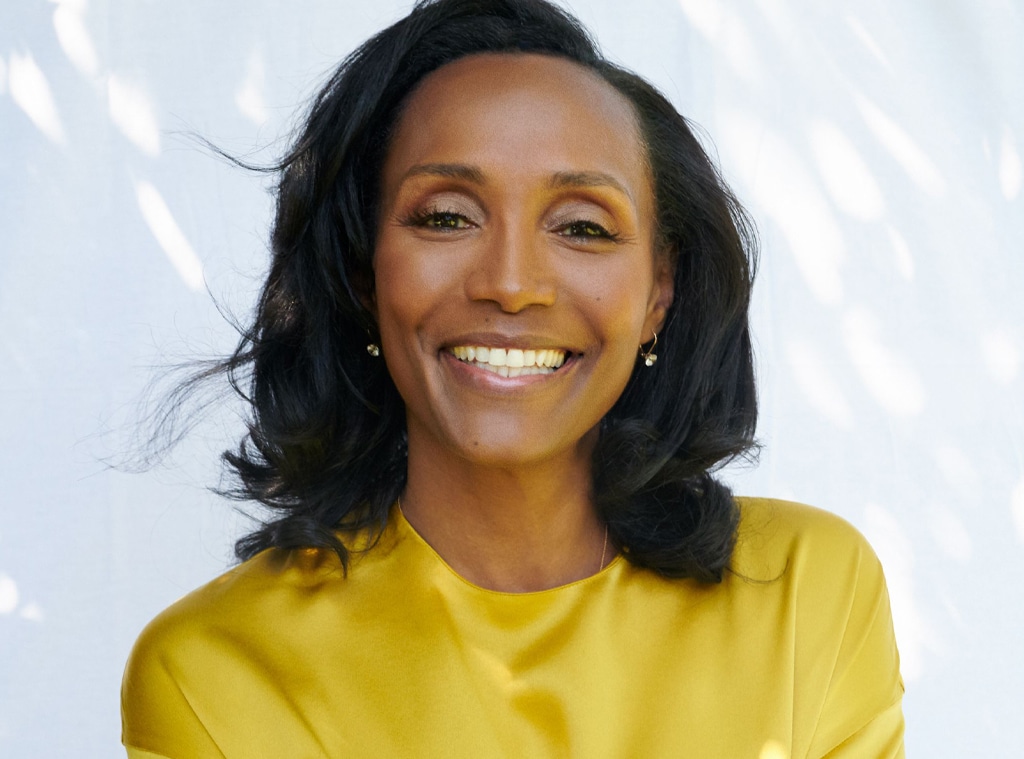 Courtesy of Unsun Cosmetics
We interviewed Katonya Breaux because we think you'll like her picks at these prices. The products featured are from Katonya's brand Unsun Cosmetics. E! makes a commission on purchases. The brand featured are partners of NBCUniversal Checkout. Prices are accurate as of publish time.
Last year I fell in love with the Mineral Tinted Face Sunscreen from Unsun Cosmetics. It gives me confidence for makeup-free days, it works as a smooth primer under makeup, it reduces redness in my skin, and, of course, it protects me from sun damage. After a year-long obsession with the brand, I had the privilege of talking with Unsun Cosmetics founder Katonya Breaux. She created sunscreen with clean ingredients that work on all skin tones, after struggling to find products that didn't leave a white cast on her skin.
We all know that sunscreen is important to wear, but there are still so many people who forget to apply the product or do not think that they "need" sunscreen every day. Katonya was one of those people, explaining, "I grew up conditioned to believe that using sunscreen doesn't apply to me. It was such a harmful mistake because we get hyperpigmentation. The myth is 'Black doesn't crack and it doesn't wrinkle as quickly,' but hyperpigmentation is a big issue for us. Mortality rates are so much higher for Black and brown people with skin cancer. We just aren't on the radar as much as a blue-eyed blonde."
In an exclusive interview with E! News, Katonya shared her journey from never wearing sunscreen to looking for products that worked for her skin tone and ultimately deciding to make her own products when she realized there weren't any viable options. Sunscreen isn't just for beach days. It should be an integral part of your regular routine. Unsun Cosmetics has products with clean ingredients that are gentle on your skin for everyday use.
E!: We are always hearing about the importance of wearing sunscreen, but the dots don't always connect for everyone. What are some of the most common misconceptions you hear about sunscreen usage?
KB: It's so shocking and disappointing that so many people don't grasp the importance of wearing sunscreen. So many people think they don't need sunscreen and say "My skin is brown" or "I'm never in the sun." I would say, "Do you drive? How did you get here? If you drive, you're getting sun exposure from the windows."
It's so hard to hide from the sun. People don't realize how hard it is to hide from the sun. You really can't hide and that's something that melanated people need to know. These myths have been perpetuated in society forever. Growing up, I was in Brownies, Girl Scouts, and Cadets, where I did a lot of camping and activities outdoors. All the little white girls would get sunscreen and no one would put it on me. My mom never bought it either. We never had sunscreen in the house. 
E!: Obviously, your stance on sun protection has changed. Was there a specific impetus that changed your way of thinking?
KB:  Yes, I started getting hyperpigmentation around my mouth, these little black moles and I just thought they were genetic because all of the older people in my family have them. I went to the dermatologist when they started popping up in my early 40s, and I thought "I know I'm gonna get them, but they're coming way too soon." The dermatologist chuckled and said, "Honey, this isn't genetic. This is sun damage." I was completely floored.
I was like "Wait, I'm Black," and she explained so much to me. I went to Walgreens to get sunscreen. When I started using sunscreen in my regular routine, I would try to rub the sunscreen in and it would leave a white cast or get in my eyes. It was just a mess. It took me a while to discover mineral sunscreen. Mineral didn't irritate me, but it didn't sit well on my skin because I couldn't find any tinted options that worked for my skin. They either left me purple or gray. As I looked for sunscreens and couldn't find anything, I decided to create my own after spending 20 years in construction with no experience in this area.
For years, brands weren't thinking of us or making products for us. Now, everybody's getting on the bandwagon. It's so great to see brown and Black girls in sunscreen ads. That's why I started this, no one was doing it before me. I had to do it.
Unsun Cosmetics Mineral Tinted Face Sunscreen- Light/Medium or Medium/Dark
Katonya explained, "All of our ingredients are clean. I wanted the brand and the products to be reflective of who I am. We have really great ingredients and it's also color correcting and great primer. We are very particular about ingredients. I felt like as a Black woman, the only options for me were chemical-based sunscreens that just aren't good for you. I used to wonder why the good stuff wasn't available to me and why I have to resort to using other products. I wanted to make something that was good for people. I'm sticking to that. That's my truth."
The Medium/Dark shade is formulated complement a range of skin tones from olive to dark chocolate without leaving behind a ghostly residue.
The Light/Medium shade covers a range of skin tones from very light to light sprinkled with freckles without leaving a white cast. 
Unsun Cosmetics Hand Cream SPF 15
"I don't know what it is, but my hands have aged probably 10 years faster than my face. If we can start protecting our hands early, they won't age as quickly. We want to provide sun protection. Melanoma for people of color happens often on the hands and feet, so we need to protect all areas of the body, especially the areas of the body that are most exposed, which are probably our foreheads and hands," Katonya shared.
Unsun Cosmetics Golden Angel Face and Body Highlighter SPF 15
The entrepreneur said, "I put sunscreen in my hand and I do a pump or two of highlighter and mix it in. That's an easy way to get an all-over glow all the time. That's something a lot of people are looking for."
Unsun Cosmetics Face and Body Healing Butter
"The body butter does not have an SPF, but it's just good for any time you want some extra hydration, especially at night. It has these three oils that I import from Africa. It only has eight simple ingredients. It's the only item we have without sunscreen," Katonya remarked.
Unsun Cosmetics Hydrating Full Coverage Body Lotion SPF 30
"The body lotion has SPF and a water resistance. If you go to the beach or the pool, you can just bring this one and reapply," Katonya advised.