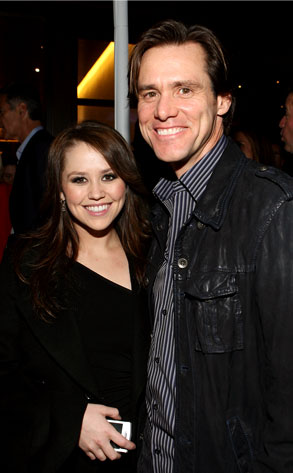 John Shearer/WireImage.com
Jim Carrey may have played the Grinch, but now he's about to be the Grandpa!
Nope, that's not a new movie. The star's 21-year-old daughter, Jane Carrey, is expecting her first child with boyfriend Alex Santana, the actor's rep, Marleah Leslie, confirms to E! News.
The actor's only child fronts the Jane Carrey Band and dad-to-be calls himself "Nitro" with his rock group, Blood Money.
"I am very excited," the future grandfather said. "Jane is going to be a great mom."
Jane's mom is the Yes Man's first wife, Melissa Womer. They divorced in 1997. Carrey has dated Jenny McCarthy since Dec. 2005.
________
We're so close yet so far away! Help us reach 1 million followers on Twitter @eonline!