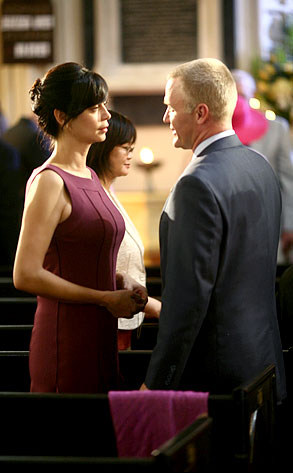 Jim Bridges/Lifetime Television
Oh noes!
Are Denise (Catherine Bell) and Frank Sherwood (Terry Serpico)—our favorite couple on Lifetime's military melodrama Army Wives—really, truly over? Now that the divorce papers are signed and Denise has found a new gig in stupid Colorado, fans are asking, "Are Denise and Frank done? Are the Sherwoods leaving the show?"
Well, we just chatted exclusively with Ms. Catherine Bell herself, and she gave us the scoop on her future with the series and what's really in store for Frank and Denise!