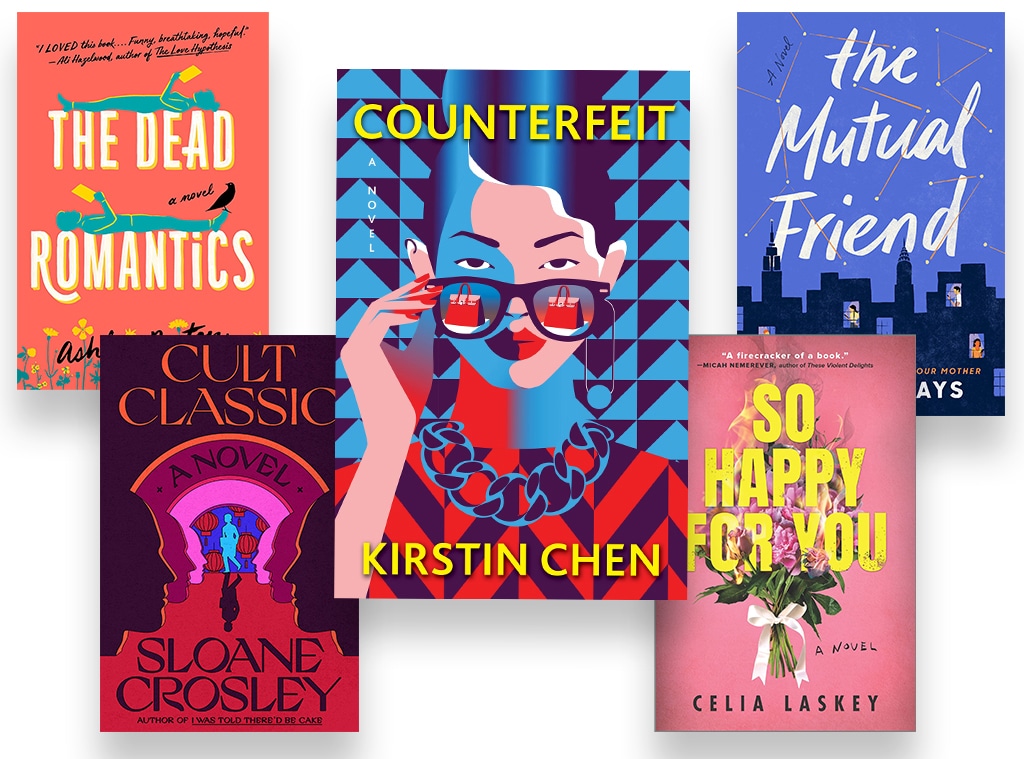 We love these products, and we hope you do too. E! has affiliate relationships, so we may get a small share of the revenue from your purchases. Items are sold by the retailer, not E!
Summertime and the reading is easy.
The sunshine season is upon us this month and you know what that means: All the beach reads! June is jam-packed with new books from some of our favorite authors, including the queen of Nantucket Elin Hilderbrand, thriller deliverer Riley Sager and Sloane Crosley, who returned to the novel after releasing three collections of essays. Whether you are in the mood for a swoon-worthy rom-com or a juicy mystery, we've got just the page-turner for you—because friends don't let friends go to the beach without a book in their bag. 
So, before you head off on an adventure this summer, you should definitely start stocking up by buying physical copies of our picks or—because, you know, technology—pulling them up on Kindle Unlimited or through a free trial of Audible. 
Here are 17 new books to check out this month: 
Out of the Blue by Jason June
In the highly anticipated follow up to his debut novel, Jay's Gay Agenda, June returns with this touching queer rom-com that explores the many definitions of the word home. Told from dual point-of-views, the story centers on teen merman Crest unexpetedly falling for human lifeguard Sean while on his Journey, a month-long sojourn into the mortal world all merfolk must undergo in order th become an Elder. Complicating matters? If Crest fails to help Sean win back his ex-boyfriend, he'll be stuck on dry land forever. And Ariel thought she had problems! (May 31)
Cult Classic by Sloane Crosley
A romantic comedy set within a cult? Crosley penned the crossover we never knew we needed in her first fiction book since 2015's The Clasp. Lola is a 38-year-old woman whose internal reluctance about marrying her fiancé leads to her running into many of her ex-boyfriends, all within the same part of the Lower East Side of New York. But it isn't a coincidence her best friend, a magazine editor turned mystical guru, seems to have a vested interest in the outcome of her love life. (June 7)
Counterfeit by Kirstin Chen
Two Asian American women come together to turn a counterfeit handbag scheme into a global enterprise in this razor-sharp and witty take on mixing fashion and female friendships from the author of Bury What We Cannot Take. The story becomes a caper when one of them disappears and the other is left to deal with the consequences when their empire begins to crumble. Did we mention there was a fierce bidding war between eight studios for the TV rights to Counterfeit, with Sony Pictures Television's ultimately landing the real deal? (June 7)
The Woman in the Library by Sulari Gentill
Expect to find more twists and turns than a Simone Biles floor routine when the Boston Public Library is shut down after a murder. But, as four strangers sitting at a table together begin forming friendships as they await answers, it becomes clear that one of them is the culprit. Looks like words really can kill. (June 7)
The Mutual Friend by Carter Bays
The co-creator of How I Met Your Mother delivers delightful, un-put-downable and legen—wait for it!—dary love stories in his debut novel. Set in New York City in the summer of 2015, the book follows a tapestry of twentysomethings as they navigate dating, friendships, loss and spirituality—that is if they can ever look up from their phone screens. (June 7)
It All Comes Down to This by Therese Ann Fowler
There's nothing quite like the bond between sisters, especially when their dying mother asks them to reunite to sell their family's summer cottage on Mount Desert Island, Maine. The three Gellar siblings already have their own secrets and struggles, including marital issues, debt and insecurities, before a con-man comes in to complicate matters even further in this big-hearted family saga that has modern shades of Jane Austen and Edith Wharton. (June 7)
The Hotel Nantucket by Elin Hilderbrand
It's just not summer without a visit to Nantucket courtesy of the undisputed queen of the beach read. In her 28th(!) novel, Hilderbrand checks readers into a recently renovated hotel that is stocked with compelling characters, irresistible love stories, clever tie-ins to some of her previous books (including The Blue Bistro and Golden Girl) and, oh yeah, a teenage ghost. We dare you to try and keep a smile off your face while devouring this sun-soaked story. (June 14)
The Bridesmaid Union by Jonathan Vatner
Being a bridesmaid is no easy task, which is why a fed-up Iris takes to the Internet to vent and soon discovers she's not alone. After becoming the moderator of a Facebook group filled with other women hungry to share their own horror stories, Iris soon discovers the Bridesmaid Union becomes harder to control, all while begrudgingly agreeing to serve as her spoiled sister's maid of honor. And we think the group would definitely find her growing feelings for the groom post-worthy. (June 14)
Vacationland by Meg Mitchell Moore
The author of Two Truths and a Lie is taking readers on a trip to midcoast Maine in her latest release, an engrossing story about one family's unforgettable summer. Tackling topics like motherhood, ambition, betrayal and death, Moore delivers another delicious beach read just waiting to be filled with sand. (June 14)
Flying Solo by Linda Holmes
After her wedding is canceled and on the cusp of her 40th birthday, Laurie returns to her small hometown in Maine (So hot right now!) to handle the estate of her great-aunt, a spirited adventurer who lived to be 93. When she discovers a mysterious wooden duck and note in her belongings, Laurie finds herself swept up in a caper to uncover the story while also reconnecting with old friends and a lost love. (June 14)
Local Gone Missing by Fiona Barton
Tension between the hardworking locals and the rich weekenders was already festering in the small seaside town of Ebbin. But when a man disappears at a music festival, detective Elise King discovers dark secrets and shocking connections among the unique cast of characters in this compulsive mystery that will have you pushing your bedtime, promising to read just one more chapter. (June 14)
The House Across the Lake by Riley Sager
We are still not over Sager's Survive the Night, one of our favorite books from last year. So, yes, our expectations were high when we checked into The House Across the Lake. Fortunately, the thrills and chills are all present and accounted for in this tale of Casey Fletcher, a widowed actress on a year-long bender hiding out in Vermont, and Katherine, the former supermodel she saves from drowning. But when Katherine disappears and all signs point to her tech mogul husband being responsible, Casey discovers shocking secrets that lurk beneath the surface of their lives and her own. (June 21)
The Lies I Tell by Julie Clark
Ten years ago, Kat's life was upended when a con-woman takes advantage of her and disappears. Now, when Meg (or is it Melody? Sometimes it's Maggie!) resurfaces, she finally has the chance to expose her. But as the two women grow closer, Kat discovers things are far more complicated than she could have ever imagined in this electrifying cat-and-mouse thriller. (June 21)
The Dead Romantics by Ashley Poston
Prepare for the quirkiest love story of the summer as Poston takes ghosting to a whole new level—literally—in this hauntingly romantic and quirky read. When uninspired millennial ghostwriter Florence returns home for her father's funeral, things take a turn for the paranormal when her infuriatingly handsome editor shows up at the funeral...as a specter. (June 28)