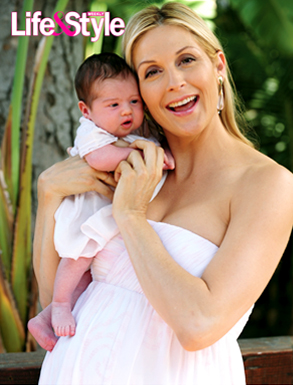 LIFE & STYLE WEEKLY
Before any more gossip spreads, Kelly Rutherford is giving her side of the story about the drama surrounding her estranged husband, Daniel Giersch, and their two kids.
The CW star, who is in the midst of a bitter custody battle with Giersch over the former couple's 2-year-old son, Hermes, and newborn daughter Helena, reveals to Life & Style that she chose to leave her spouse while she was pregnant because "it was pretty obvious [they] weren't getting along."
Add to the mix, according to Rutherford, entrepreneur Giersch's mounting legal troubles involving several lawsuits and "things only got more intense."