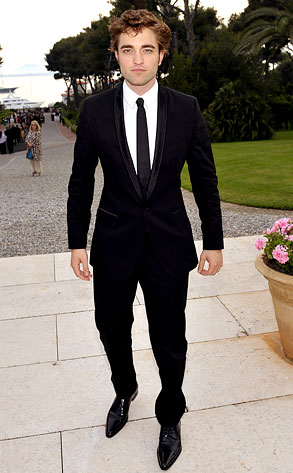 John Shearer/Getty Images
Robert Pattinson has another magazine cover coming up—and thankfully, it's not some far-fetched tabloid bullcrap this time around.
Mr. Pattinson, I'm told, has landed himself on the cover of probably the most coveted of monthlies—Vanity Fair!
No word yet on if he's even been shot for VF, but I think it's safe to assume it will be out this fall in conjunction with the November release of New Moon.
Vanity Fair isn't entirely new for Pattinson...