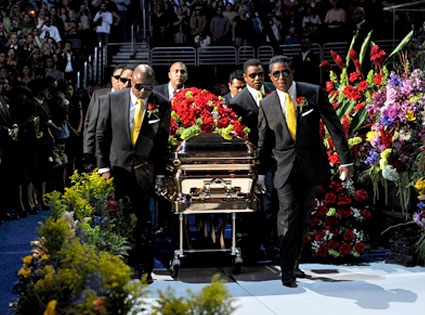 Kevin Mazur/MJ Memorial/Getty Images
The moving Michael Jackson memorial event at the Staples Center has come to a close.
Jennifer Hudson, Mariah Carey and Usher crooned the King of Pop's tunes, while Smokey Robinson, Berry Gordy, Brooke Shields and the Jackson family—including Michael's daughter, Paris—in her first public appearance, shared their tears and their memories.
As you continue to dry your eyes, feel free to relive the emotional ceremony, the impressive speeches and heartfelt performances in our Mourning Michael Jackson gallery.