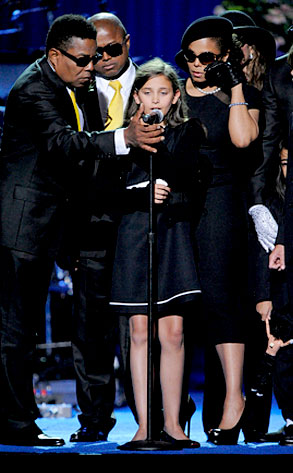 AP Photo/Mark J. Terrill, Pool
In the beginning, it was too much—too many souvenirs, too much taxpayer-paid security, just too much (although, despite the worst crowd-control fears, not too many people).
In the end, it was all that—and poignantly less.
In the end, the world's biggest show on Earth not affiliated with Ringling Brothers, which moves into Los Angeles tomorrow, was reduced to a little girl missing her daddy.
From the T-shirt hawkers to 11-year-old Paris Jackson's heartbreaking farewell, we saw it all—and twittered about it all—at the Michael Jackson memorial service.
A recap and adaption of the tweets: