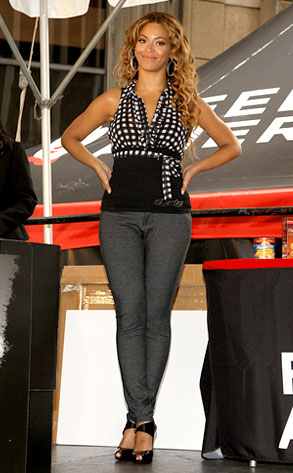 Bryan Bedder/Getty Images for Exponent PR
Some women work out to nab a man. But Beyoncé stays in shape because of her Oscar dream—and her need to wear skinny jeans.
Jay-Z's wifey showed her helping hand and a superhot bod at Hamburger Helper's hunger relief initiative at Madison Square Garden. The black-and-white palette was right in tune with her new music video, and we like the natural curls way better than the severely straight hair she sported in her charity commercial. Here's how you can get B's dangerously lovely look for under 65 bucks!