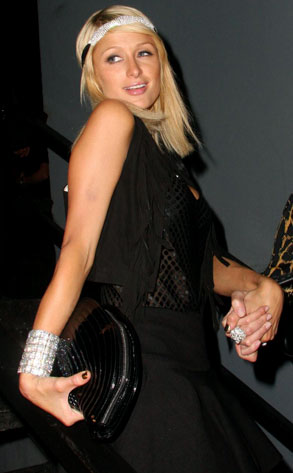 Greg Tidwell, PacificCoastNews.com
Does Paris Hilton have any idea who she really is? P likes to act like a li'l, pink angel in front of the cameras, but behind closed doors (which are usually eventually opened up for public consumption, either from P's phone getting hacked or her forgetting to pay rent for storage units), P.H. is anything but angelic.
She's been documented yelling racial slurs, doing drugs and doing endless duds of men, for starters. That's how the world sees her, but Princess P's got a more regal view of herself, as she proved on her guest stint on Kathy Griffin's My Life on the D-List earlier this week.
Kath preparing her crotch to shop with Pare-poo is hilarious enough, but the best part of Ms. Hilton's boob-tube cameo?