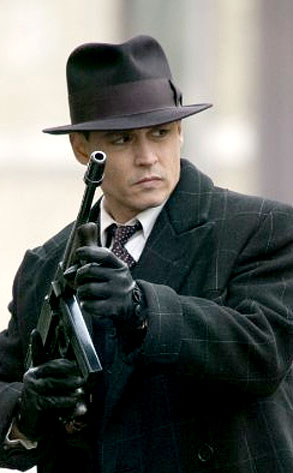 Universal Pictures
A would-be Oscar vehicle doesn't go up against a giant-robot movie and live to tell about it.
Or does it...?
Johnny Depp's Public Enemies, the period gangster drama with Oscar aspirations that opens Wednesday, was expected to acquit itself OK in a box office battle with Transformers: Revenge of the Fallen.
Which is not the same as saying it's going to topple the Michael Bay behemoth.
Chad Hartigan, a box office analyst for Exhibitor Relations, is calling for Public Enemies to gross in the high $20 millions to low $30 millions, and finish its first weekend in third place, behind Revenge of the Fallen and Ice Age: Dawn of the Dinosaurs, another giant popcorn picture, likewise opening Wednesday.