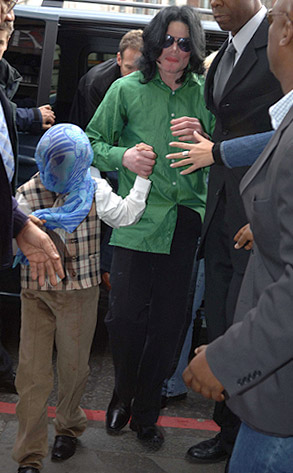 Davidson/GoffINF.com
Is it true that Michael Jackson wasn't the dad of some of his kids? If they aren't related to him at all, how can Michael's mom get custody of them?
—Capon
It's been assumed for years that Prince Michael and Paris are not biologically related to the late star—reports have been floating around since at least 2004, when newspapers worldwide picked up on a tabloid report citing court papers filed by Jackson's ex-wife Debbie Rowe.
The new rumor surfacing, of course, is that the mystery dad now allegedly has a name, face and profession. Us Weekly magazine is claiming he is Arnold Klein, the dermatologist who treated Jackson's reported skin disorder.
If these reports are true, what might that eventually mean when it comes to custody of Prince and Paris? Well...