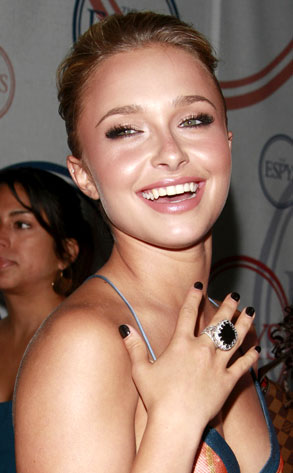 Starbux / WENN
To think there was a time when all a boy had to do to impress Hayden Panettiere was know how to kick a red rubber ball.
"My biggest crush was in the second grade on this kid named Mike," Panettiere told me the other day. "He was really good at kickball."
Why didn't things work out for the two back then?
Well, Mike had a crush on Panettiere's best friend at the time. "I was jealous, so I told her that he told me that he had a crush on both of us," she confessed. "So it made me feel a little bit better about the whole thing."
Why on earth was I talking to Panettiere about school-yard romance?