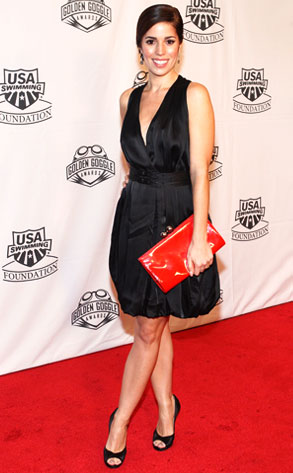 Bennett Raglin/Getty Images
Ugly Betty star Ana Ortiz gave birth to a baby girl Saturday afternoon.
The new mom and her hubby, musician Noah Lebenzon, welcomed their first child, Paloma Louise Lebenzon in New York City, according to People.
The bouncing baby girl weighed in at 7 lbs., 10 oz., and the star's rep proclaimed the child "absolutely beautiful."
Though the couple waited until the birth to choose a fitting name for the babe, Ortiz told the mag prior to the big day that she was ready to go with bags packed for the hospital.
"My husband's phone number is on speed dial, my deep yoga breaths have been practiced…I'm all set. I'm ready to have the baby," the 38-year-old said.
Ortiz's flack told the mag that the 38-year-old star "is surrounded by her friends and family and so happy to be a mom."