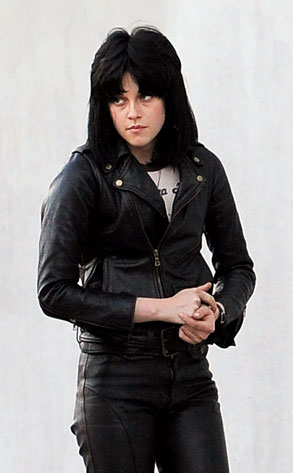 Element/Fame Pictures
Do celebrities really get a say in who plays them in the biopic? Did Joan Jett really "pick" Kristin Stewart?
—AntidoteProject, via Twitter
Most of the time—assuming that the subjects are still alive—they get no binding say in who plays them. Then again, most producers aren't stupid, at least in this area. They'll often seek out a "blessing" from the subject, along with a bunch of meetings between the actor and the subject that can later be used for cutesy talking points.
Producers hate to give up creative control of a project, but they really, really don't want to piss off the subject of a biopic. Otherwise the icon might take to the Internets and crack off about how non-iconic that rotten young punk of an actor was.
Not that Joan Jett seems to have a problem with Kristen Stewart wearing her hair and leather in The Runaways. In fact...