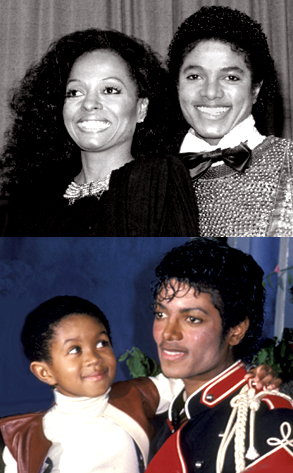 AP Photo, Ron Galella/Getty Images
In happier times, Diana Ross and Michael Jackson eased on down the road of stardom together.
But now, Ross can't help but sing a different tune.
"I can't stop crying, this is too sudden and shocking," said the former Supremes frontwoman, who costarred with Jackson in The Wiz and was often by his side during his red carpet heyday.
"I am unable to imagine this," Ross said. "My heart is hurting. I am in prayer for his kids and the family."
Her heart, and so many others.
Whitney Houston said it was "hard to express in words" what Jackson meant to her.
"He was my friend," the pop diva said. "He was one of the reasons I got into the music business. He inspired me. He taught me. He laughed with me. He paved the way for African American artists to be played on MTV which was huge.
"My heart is full of grief for his family and his children and I pray that they take solace in the incredible legacy of his music and art."