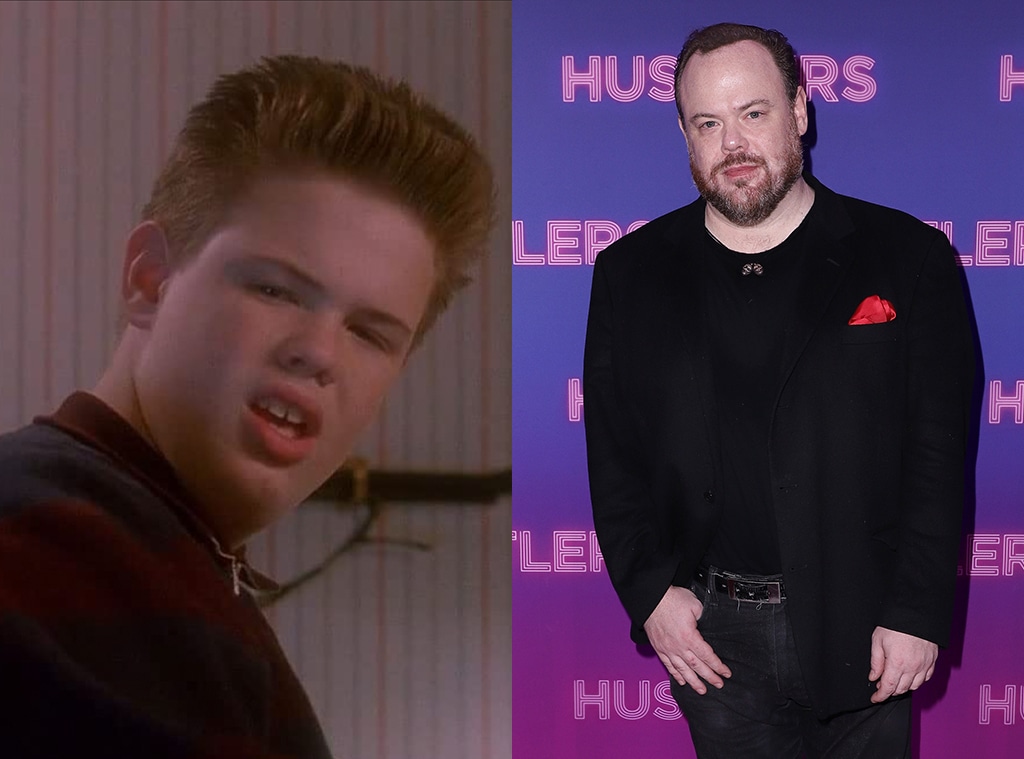 IMBD, Getty Images
UPDATE: Devin Ratray was arrested on Wednesday, Dec. 22, an official with the Midwest City Jail tells E! News.
The official said the Home Alone actor was booked on Wednesday, Dec. 22, for domestic assault and battery by strangulation, which is a felony, as well as misdemeanor domestic assault and battery. He posed for a mug shot and was released in less than 15 minutes.
Ratray made his $25,000 bond, according to the Oklahoma County District Court records. 
E! News reached out to his rep for comment and has not heard back. He does not yet have an attorney listed for this case.
_____
Oklahoma police have cited Devin Ratray, who played Buzz McCallister in the Home Alone films, for assault and battery for allegedly punching and trying to strangle his girlfriend in a hotel room during an argument.
According to a police report obtained by E! News, in the early hours of Dec. 9, police arrived at the Hyatt Place Oklahoma City in response to the alleged incident. City court records show Ratray was issued a citation for assault and battery at 3 a.m. that morning and that a $750 bond was set and $148 fine was issued. No arrests were made.
The police report states that a day after the alleged incident, on Dec. 10, an officer met the woman in the lobby to get her statement. "She informed me that her 'boyfriend be [sic] the crap out of her' the other night," the report states. "[She] admitted she did not want to press charges at that time but officers did take down all of her information...she said that when the cops arrived the other night , they made him leave and go to
another hotel."
Watch:
Rose McGowan Listens to Domestic Violence Survivors' Stories
The names of the alleged perpetrator or victim and victim are redacted in the police report. E! News reached out to his rep for comment and hasn't heard back.
Law enforcement sources told TMZ that the alleged incident involved Ratray and his girlfriend. The outlet quoted the actor's rep as saying the couple got into a verbal argument that was not physical and that the two ended up breaking up. The rep did not say what the argument was about.
According to the report, the alleged victim said she and her boyfriend got into an argument that continued when they reached their hotel room and that he "threw her on the bed and started strangling her and used his other hand [to] cover her mouth so she could not breath [sic]."
"She said she bit his hand and he punched her in the face. She rolled off the bed and left the room. She went in to a stairwell and cried. She decided to go back to the room, get her stuff, and get her own room. When she went to retrieve her laptop, [he] pushed her against the desk hurting her arm," the report said.
The police report said a "lethality assessment was conducted," photos of the woman's injuries were taken and that a city ticket for assault and battery was signed. The officer also stated that he was unable to locate the attacker, adding that "it is assumed" that he "either went on to Dallas or returned to New York City." Ratray lives in Manhattan.
The actor rose to fame with his role of the older, bullying brother of main star Macaulay Culkin's character Kevin in the 1989 movie Home Alone, one of the most popular Christmas films of all time. He reprised his role in a 1992 sequel Home Alone: Lost in New York and in Home Sweet Home Alone, which began streaming on Disney+ in November.
In recent years, Ratray has also had roles on shows such as HBO's Girls, Hawaii Five-0, Chicago Med and The Tick.
This story was originally published on Dec. 16, 2021, at 3:41 p.m. PT and updated with news of his arrest on Dec. 22, 2021, at 6:45 p.m. PT.