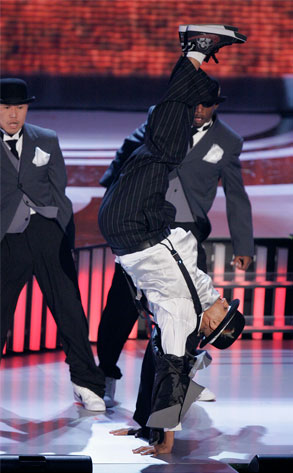 ©AP Photo
Chris Brown, once known mainly for having stellar song-and-dance skills, drew his own share of "young Michael Jackson" comparisons.
But now Brown, like countless others, says that he is mourning the loss of one of his biggest inspirations.
"Michael Jackson is the reason why I do music and why I am an entertainer," the already embattled, 20-year-old hitmaker said. "I am devastated by this great loss, and I will continue to be humbled and inspired by his legacy.
"My prayers are with his family. Michael will be deeply missed, but never forgotten. He's the greatest...the best ever. No one will ever be better."
_______
Check back over the weekend for the latest updates to the Michael Jackson story on E! Online and E! News.