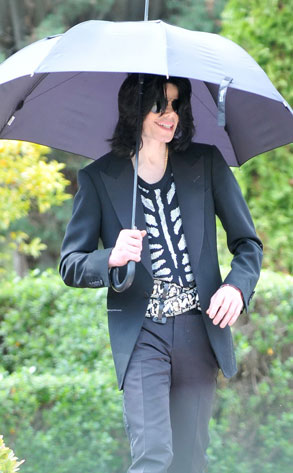 Nationalphotogroup.com
Michael Jackson's unexpected death continues to transfix the world, and we have it covered from every angle:
• An autopsy Friday afternoon was inconclusive, with more tests planned. But the video of Jackson's body being transported by helicopter in downtown L.A. is an image we won't soon forget.
•And the chilling 911 tape is not for the squeamish.
• A Jackson family attorney suggests the King of Pop was "another Anna Nicole," although Jackson was recently pronounced in tip-top shape. Still, the search continues for Jackson's missing mystery doctor.
• Diddy, Chris Brown, Boyz II Men and other stars have recorded a tribute to Jackson and we have the exclusive for you to hear.
• American Idol top two Kris Allen and Adam Lambert tell us exclusively why Jackson was the tops for them.
• Paul McCartney is among the latest and greatest to weigh in on the loss. Previously, Justin Timberlake remarked on his genius, while Diddy tweeted about Michael helping him see the beat. And Usher thinks Barack Obama and Oprah owe Jackson for breaking racial barriers.
• Networks race to rejigger schedules for TV tributes to Jackson, as well as to Farrah Fawcett, who also left us.
• Liz Taylor can't imagine life without him. President Obama's press secretary says his boss called Jackson "a spectacular performer, a musical icon."
• In a life as jam-packed as Michael Jackson's, it's easy to forget the highlights. Or the oddities.
• Was "Beat It" better than "Bad"? Check out Jackson's top 9 videos.
Get a wealth of video news and other updates on the star, and take a look at our photographic retrospective of his life.