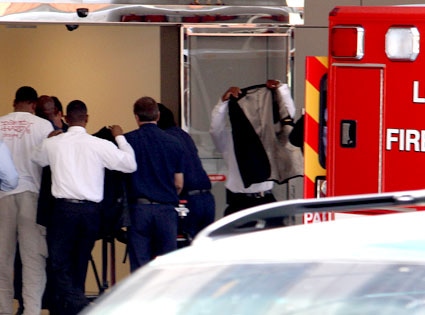 GSI Media
Michael Jackson has been hospitalized in Los Angeles after suffering cardiac arrest.
The 50-year-old King of Pop collapsed at his home around noon today. Staffers immediately rushed to his aid, but he was unresponsive.
"The call came in because a person was not breathing," says Los Angeles Fire Capt. Steve Ruda, who declined to ID the singer by name.
"When the team arrived, they saw that CPR was already in progress by someone at the home. The person not breathing was transported to UCLA Medical Center and remains there."
Jackson's family has begun to gather at the hospital, with mother Katherine among the first to arrive.
"He had a heart attack," father Joe Jackson tells E! News by phone from Las Vegas. "He is not OK."
(Originally published June 25, 2009, at 1:50 p.m. PT)