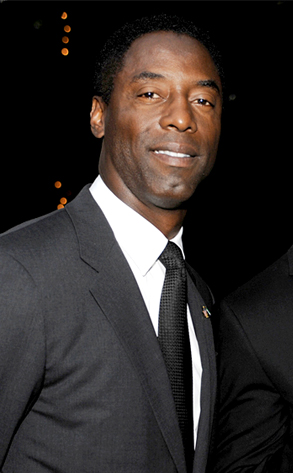 AP Photo/Chris Pizzello
Before you call me an a-hole for still not being supereager to forgive Isaiah Washington for his notorious anti-gay past, hear me out. The infamous T.R. Knight verbal basher is the latest to join the No H8 campaign in support of gay marriage. While I'm all for equality and support on this issue, it's not welcome when there's a stinky agenda behind it.
I.W. opened up to E.T. about his latest endeavor, and actually, I was with him during the beginning of his interview.
Washington says: "Marriage should be honored for everyone, especially if you're paying taxes in this country. I strongly and vocally believe it's the right thing to do whether you understand the lifestyle or not...It's the humane thing to do."
That's seemingly an honest reason for joining the cause—at least he's not trying to claim it's because he loves gays, etc., and right when I think the guy might be trying to change his ways he starts with some ain't I so great bullcrap.
I.W. actually delivers with a straight face that he's been on the "front line," fighting for what's right since he can remember.
"If I could be accused of anything, it's having a hero complex."
Oh really?
Where was that complex when you were throwing poor T.R. under the homo bus? Seriously, Isaiah, just because you're down and out doesn't mean you need to grasp at any good cause to promote yourself.