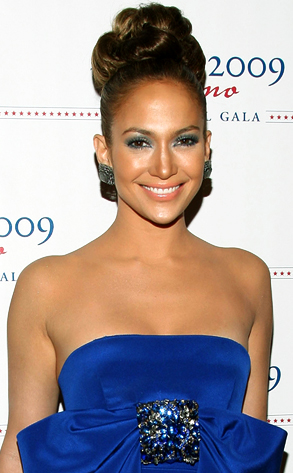 Jason Kempin/Getty Images
In these rough economic times, it's hard to put on a happy face, let alone a pretty assortment of Sweetface.
Jennifer Lopez is temporarily pulling the plug on her 6-year-old brand of high-end sportswear and accessories (aka about-town clothes to suit the diva within), WWD.com reports.
Sweetface's spring 2009 collection, which is currently in stores, will be the brand's last—until the rebuilding period is over, that is.
"In light of new company strategies, we have decided to put the Sweetface line on hiatus while we prepare to reintroduce the brand in the near future with new messaging points and an entirely new fashion point of view," the company said in a statement.
This bit of strategy takes the Wedding Planner star out of the fashion business in the U.S. Her JLO by Jennifer Lopez line is currently only sold internationally.
_____
Follow us on Twitter @eonline and get our free iPhone app