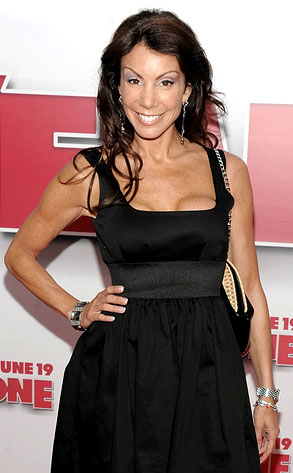 Dimitrios Kambouris/Getty Images
Contrary to popular belief, Danielle Staub doesn't want every aspect of her life captured on camera.
The Real Housewives of New Jersey star has obtained a temporary restraining order to prevent an ex-boyfriend from peddling—what else?—a sex tape featuring the duo in presumably happier times.
Stephen Zalewski, who was not in court Wednesday, has also been ordered to gather up all videos and explicit photographs he may have of Staub and appear in court July 21 for a follow-up hearing.
But Staub, who easily took the title of housewife with the most skin-crawling back story on the Jersey installment of Bravo's hit franchise, has only just begun.
She is also suing Zalewski for defamation, invasion of privacy and infliction of emotional distress, claiming he that she didn't even know the tape existed until he was quoted mentioning it in a Star magazine article.
Ew.