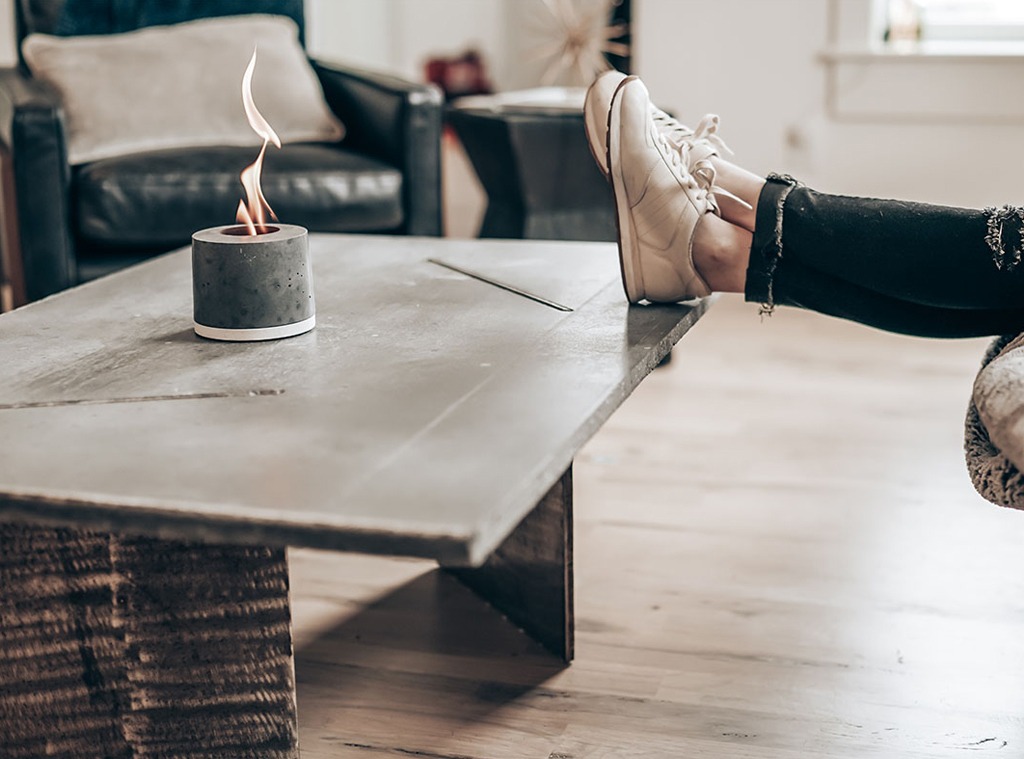 This content was created by StackCommerce for E!, and we think you'll like the products selected at these prices. E! has affiliate relationships, so we get a commission if you purchase something through our links. Items are sold by the retailer, not E!.
Few things are more soothing and relaxing than chilling by a fireplace with a warm drink in hand. Not only can it warm your body during cold winter nights, but since the fire commands attention, you also get to empty your mind a little as you watch the flames move. The bad news is not everyone has a fireplace at home. The good news? Everybody can install one thanks to products like the FLÎKR Fire2: Personal Fireplace. 
With fall underway, the weather is bound to get even colder, you can rely on the FLÎKR Fire to provide you with a cozy mini fire pit. Right now, you can grab it on sale for 14% off. 
FLÎKR Fire2: Personal Fireplace
Ideal for those who have tight spaces or just anyone who wants to have a portable fireplace, FLÎKR says this one releases a cozy warmth to your room with just a bit of isopropyl rubbing alcohol. The company also boasts that you can enjoy 45 to 60 minutes of burn time with just five ounces.
According to FLÎKR, this personal fireplace produces no carbon monoxide, soot is only where the flame touches, and it's safe to cook over. That means you should be able to cook s'mores or skewers without worrying about the flame sooting all over your living space. FLÎKR says they also installed a thermal barrier to protect your furniture while it's on.
The best part is it also features a refined design with a custom-made quartz-like base, making it a perfect addition to your home.