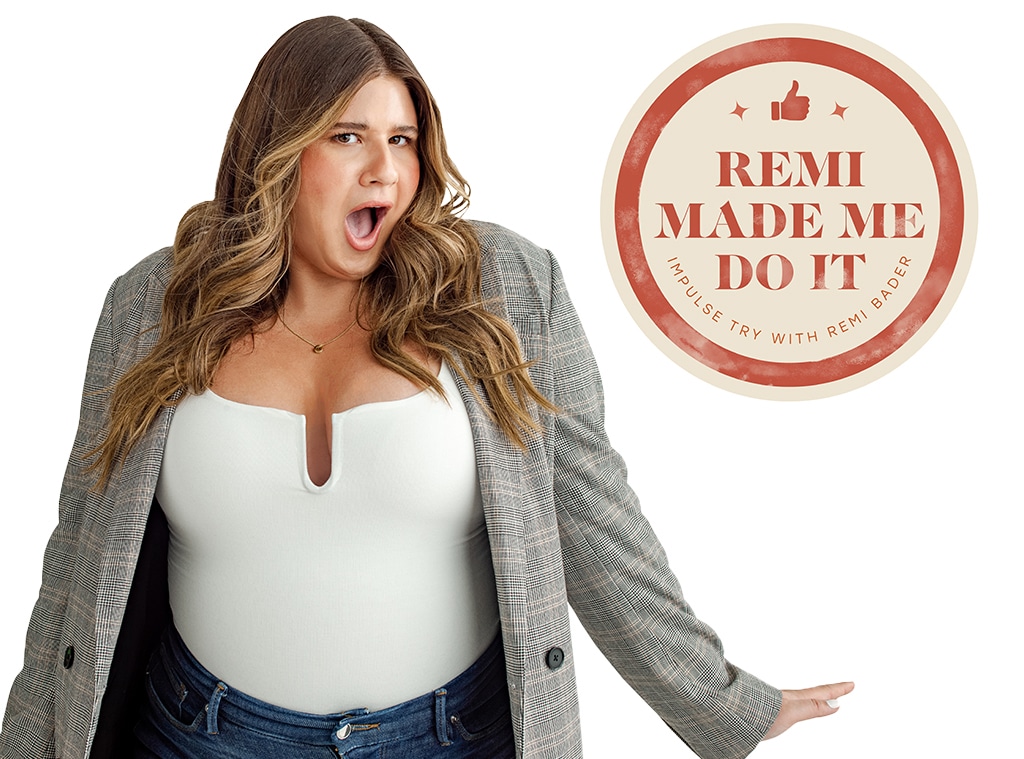 Who else opens TikTok before bed and promises to only be on the app for five minutes when you know you're going to be sucked in for at least an hour?
Hopefully, we aren't the only ones with this sleep-depriving habit. But hey, there's no other place on the internet where we feel so seen, heard or understood. 
Among the many creators we follow on the video-sharing app, one of our favorites has to be Remi Bader. The curve model continues to go viral for her realistic clothing hauls where she demonstrates how inconsistent sizing can be across popular brands, and of course, the all too relatable situations where the clothes looked better online than they do in real life.
As a result, she's amassed 2 million followers on TikTok and caught the attention of brands who have used her critiques to do better with the size-inclusivity of their apparel.
This week, it was announced Remi will host a three-part livestream shopping event on the E! News and BravoTV Instagram handles over Thanksgiving weekend to help shoppers score deals on must-have fashion, beauty and home products for everyone on their list!
While we prep our bank accounts to shop her recommendations, we rounded up just a few of Remi's most hilarious (and honest) TikTok moments, so you too, can feel seen for all the times you tried on your 2 a.m. impulse purchases and thought "what the heck did I buy?"
Scroll below to laugh so hard you'll cry!