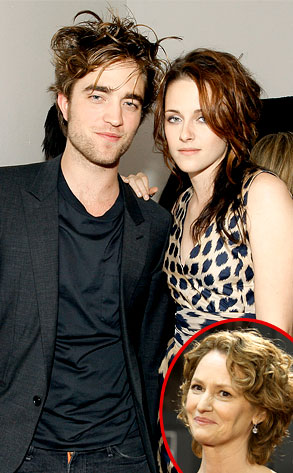 AP Photo/Chris Polk; Frazer Harrison/Getty Images for VH1
When we ran into Melissa Leo at the L.A. Film Festival, we not only wanted the dirt on Christian Bale, but on Kristen Stewart, too, obviously.
Melissa recently worked with Kristen in Welcome to the Rileys as well as The Cake Eaters, and she said she got to know K.Stew very well.
"There's a reason [Kristen] is so big and up and coming," dished the talented Miss Leo. "She's first and foremost a very smart young lady. She has actually built a career for herself by the choices she's made."
Twilight seemed to be a pretty smart move…
"Kristen's actually had a lot more opportunities to work than she has in fact worked. She's been very clever about it. And she's remarkable. I played a mom figure for her and feel that bond in real life, also."
Did Kristen need any motherly advice about her boy Rob Pattinson?