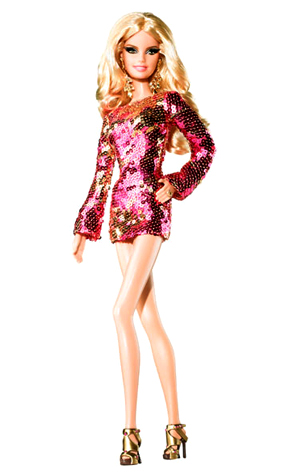 Mattel
Heidi Klum may never consider plastic surgery, but she's clearly not opposed to plastic altogether.
Case in point is this new Barbie, which finds the ageless 50-year-old doll doing her best to channel the much-younger supermodel. Klum allowed her likeness to be used as part of Barbie's Blonde Ambition Collection debuting later this year.
While we think she looks fabulous, you know it's only a matter of time before designer Karl Lagerfeld has something obnoxious to say about it.
Of course, Ken will no doubt give Barbie his, um, seal of approval.
______
Follow us on Twitter @eonline and get our free iPhone app