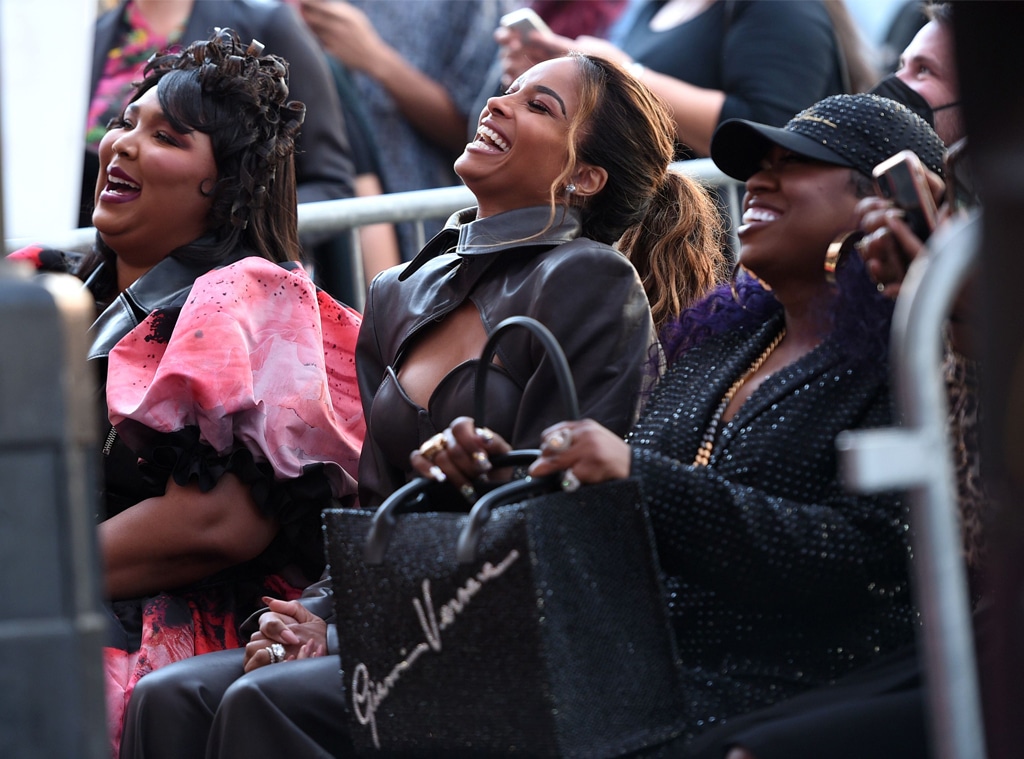 Stewart Cook/Shuttersto
We completely understand, Lizzo. Missy Elliott's influence can make you lose control.
 
The highly influential rapper was recently honored with her own star on the Hollywood Walk of Fame. During the induction ceremony on Nov. 8, one of Missy's many collaborators, Lizzo, became teary-eyed while talking about Missy's influence on not just her—but for multiple generations spanning over her 30-year music career.
 
"You are the brightest star in the universe Missy," Lizzo noted. "I've watched you my entire life. And I saw a superstar in you, but I've also seen myself. I'd never seen myself and you lived so boldly and so beautifully and so unapologetically and so out loud."
 
Missy's work surely speaks for itself but in addition to winning four Grammys and selling over 30 million records in the U.S. alone, she also is the best-selling rapper in Nielsen Music history. So, to say she is influential is an understatement.
"You have no idea what you have done for so many Black girls," she continued. "We don't deserve you. We don't deserve Missy Elliott and still you continue to give to us and given with your heart. Your genius. Let me just drop some words: Genius! Icon! Queen…Queen of Hip-Hop! Visionary!"
The singer, who collaborated with Missy on her 2019 single "Tempo," added, "I want to thank you so much for helping me in my career. I never in a million years thought I'd get to meet you, and not only did I get to meet you, but we worked in the studio together! Thank you for making my dreams comes true. You have no idea what you mean to all of us Missy."
As Lizzo herself put it, "This is more than deserved. Let us continue to celebrate all of your accomplishments and your influence forever. We love you so much Missy. Congratulations."
Watch the touching speech in the video above!