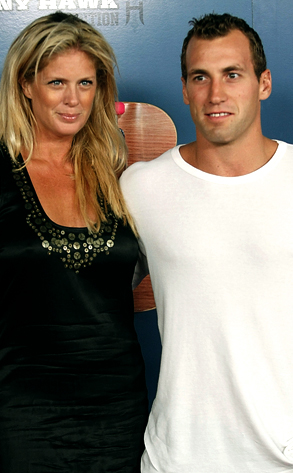 AP Photo/Dan Steinberg
Rachel Hunter may look good, but she probably doesn't feel so hot these days.
The 39-year-old ex-wife of Rod Stewart was putting the finishing touches on her Aug. 14 wedding when her fiancé, 27-year-old Canadian hockey player Jarrett Stoll, called off the big event, according to the Daily Mail.
In a statement, Hunter's rep says, "The August wedding of Rachel Hunter and Jarret Stoll has been canceled and the couple have decided to split. We ask you to respect Rachel and her family's privacy during this extremely upsetting time."
The Los Angeles Kings center popped the question last August after the handsome pair had been dating two years.
Stoll is the second hockey player Hunter has dated. Her former beau, Sean Avery, famously wound up suspended from play for publicly mocking his exes, including Hunter and Elisha Cuthbert.
________
We won't leave you hangin' like that if you follow us on Twitter @eonline!