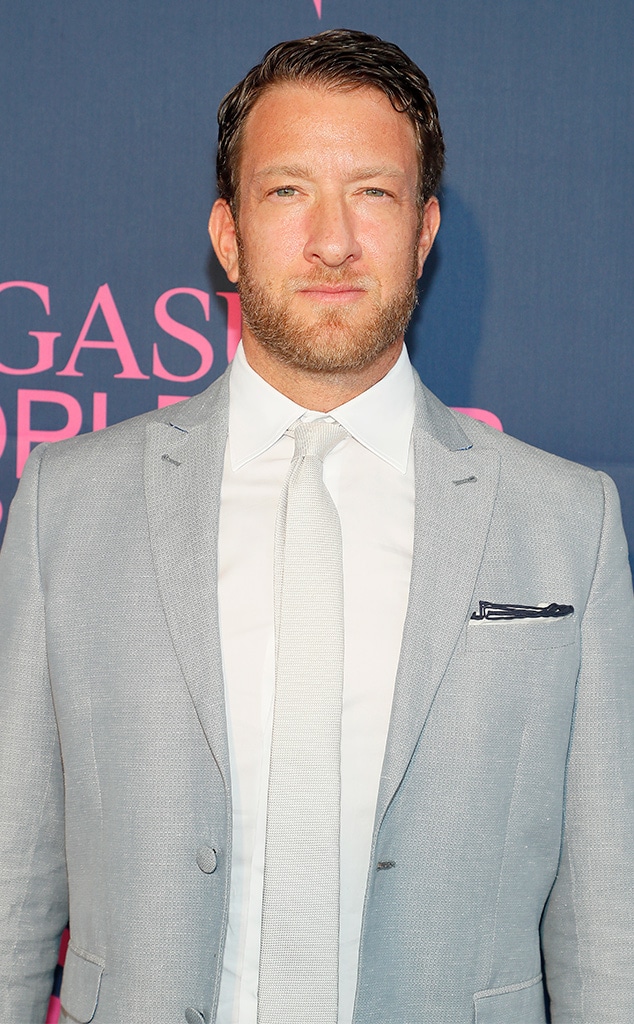 Paul Morigi/Getty Images
Dave Portnoy is denying Business Insider's report about his alleged sexual interactions.
On Thursday, Nov. 4, the Barstool Sports president issued a video response to Twitter in which he vehemently denied that he has done "anything remotely non-consensual." Portnoy went so far as to call the Business Insider article a "hit piece." He said it includes "serious allegations painting me really as a sexual deviant" Portnoy also claims that the journalist who wrote the piece was working to "fulfill the narrative she had already decided on before she had ever started this article."
He claimed, "I know cancel culture has been coming for me for a decade, this is just the next iteration but she knew what she wanted to write and she was going to find the narrative to fit it from day one."
Portnoy addressed the allegations made by a woman who goes by the pseudonym Madison in the article. According to Madison, she connected with Portnoy on social media when she was 20, and they developed a rapport before he bought her a ticket to visit him at his home in Nantucket in July 2020. She said that during her visit, they had sex, which she described as "rough" and "painful" in text messages to an unnamed friend reviewed by Business Insider.
One text message read, "It was so rough I felt like I was being raped he video taped me and spit in my mouth and choked me so hard I couldn't breathe.
Portnoy denied Madison's account of their alleged encounter, stating that he had "absolutely zero idea of who we are talking about" when he initially read the report. However, he recalled having sex with a young woman who slept on his couch in July 2020, saying, "I liked her, I thought she was very attractive, pretty, stunning and engaging girl so that's why she came."
"She came, she flew, we did have pizza, hung out, hooked up—at no point during it, no point, was it not 100 percent consensual. At no point did she ask me to stop. At no point did either of us think something unseemly happened," Portnoy continued. "There was no weirdness after, it was a totally fine, normal interaction. Sexual 100 percent consensual."
Portnoy additionally said they stopped talking after their first hookup because "we just basically disagreed on everything from is it raining or sunny out," adding, "that is why she slept on the couch."
"I never talked to her again. I never knew she had any issue. It's the first I heard of it and, frankly, was stunned to read and hear about it," he said. "I'm obviously not going to say her name, I don't want her harassed, but if what she's telling that she didn't enjoy the experience is true, I had no idea and that's horrible and I never want [anyone] to feel that way."
Regarding the alleged account of another woman going by the pseudonym Allison, Portnoy said he "had no idea about" her experience with depression following their sexual encounter in July 2020.
Allison told Business Insider that when she was 19 years old she messaged Portnoy on Instagram, along with her friends, before meeting with him at his Nantucket home. During their alleged sexual encounter, Allison alleged Portnoy became "really aggressive" and "kept spitting in my mouth."
Allison did not describe their hookup as a sexual assault, but recalled feeling "very preyed on," with Business Insider reporting she felt "deeply disturbed by the experience."
Following their meeting, a selfie of Allison and Portnoy, as well as a photo of her leaving his Nantucket home, were shared on social media, according to Business Insider. Allison claimed that she felt everyone knew she had slept with the Barstool Sports president, describing this as her "breaking point."
According to Allison and her mother, she was subsequently hospitalized for suicidal ideation and depression, at which point her mother called the Nantucket Police Department. Allison's mother said she told the police, "Go put somebody outside his door because you're going to see every day there's some young girl being dropped off." Business Insider says it confirmed this call took place through police documents. 
Portnoy said he had sex with Allison, but was unaware of her mental health issues, saying, "If she's depressed because she hooked up with me that's awful. That is fricken awful, I feel terrible about it."
He added that he was never contacted by the police, stating, "The mother is saying there's parties in Nantucket, if you put like a police car you'll see girls getting dropped off all the time. Totally false. I never have people at my house. Rarely."
Portnoy then showed his text messages with Allison, which showed that she invited him to a bar the same night of their sexual encounter, adding, "So, all this underage—that's 21 plus." (E! News could not verify these texts)
"Again, it's such a strange area to be because it's a sensitive issue and these allegations are horrific but they're saying she was so depressed by me, suicidal almost, but she was continually hitting me up to hang out," he continued. "And it was the mother who found the DMs and maybe she's ashamed. I don't know, I'm telling you the truth."
Portnoy expressed concern that this was a targeted piece against him, stating, "I guarantee this, they'll never be able to prove anything. Nothing. Because nothing has ever happened but I can't stop a he-said, she-said so yeah, it's f--king scary."
Portnoy said he likes "kinky sex" and "may send sex messages," but reiterated that his sexual encounters have all been consensual.
"No charges ever have been filed and probably won't unless I'm provoking right now but there's no point. There's no way to do it because I've never done anything," Portnoy continued. "It's actually f--king scary because people can basically say whatever they want and this is going to be the new narrative: Dave Portnoy is a rapist. It is 100 percent false, there's not an ounce of credibility to it."
Other women told Business Insider they feared speaking out about their alleged experiences with Portnoy because they thought he might share the videos they said he allegedly took during their sexual encounters. Allison told the outlet that she didn't want to pursue legal action against Portnoy, saying, "I knew he would drag me through the mud."
In a statement to E! News, Barstool Sports said they "are not in the business of managing our employees' personal lives, but we have made sure to have specific processes in place that encourage our colleagues to confidentially share any concerns they might have about their work environment."
"This recent news does not involve any workplace behavior," the statement concluded. "As a matter of policy, we do not comment on the private lives of our employees, but we take this matter seriously and are monitoring it closely."
For free, confidential help, call the National Sexual Assault Hotline at 1-800-656-4673 or visit rainn.org.