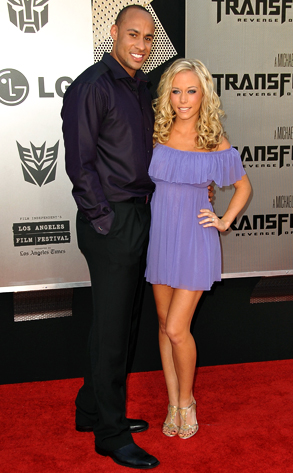 Jordan Strauss/Getty Images
Looks like there might be a future athlete-dude, not Playboy model-babe, in the Wilkinson-Baskett family. Kendra and Hank told us at the L.A. Film Festival premiere of Transformers yesterday they think they have a boy on the way.
"We don't officially know, but we keep saying he because we don't want to say it. The doctor kind of said he thinks it's a boy. But we don't know for sure yet," dished Kendra, oozing motherhood in a minidress with her boobs all covered up...damn. (Think Hank made her do that?)
"And I just have a feeling. I think it's a boy," Hank added. The studly inseminator, not all that shy, must be excited since that's what he was hoping for.
We asked Kendra if she was going to be popping babies out one right after the other...