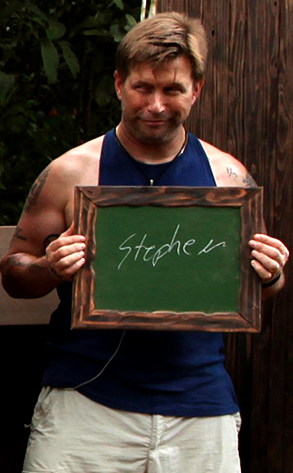 Tyler Golden/NBC
Stephen Baldwin, who quit I'm a Celebrity...Get Me Out of Here! over the weekend, talked to reporters this morning about the gross details of the medical condition that forced him to leave the jungle.
"I had [this] infestation of fly larvae in my skin. We had to remove those," he explained. "That was kind of gross. It was like a bad sci-fi movie." Upon his return home from Costa Rica, he said his kids got a kick out of his situation. "One of daddy's new titles was 'parasite host,' " he added.
Stephen suffered more than 125 bug bites in eight days in the jungle, causing him to have an allergic reaction and lose 22 pounds. He explained...