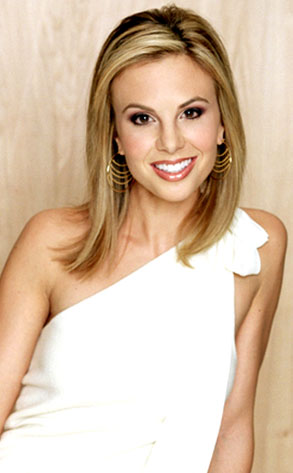 ABC/Yolanda Perez
Elisabeth Hasselbeck may not be living footloose and gluten-free for long.
The View cohost is being sued for plagiarism.
The self-published author of Living With Celiac Disease, Susan Hassett, filed a federal copyright-infringement lawsuit alleging parts of her tome were swiped by the former Survivor star.
Hasselbeck's The G-Free Diet: A Gluten-Free Survival Guide was released last month. Hassett says in court documents that she mailed Hasselbeck a copy of her "scrupulously researched" book, along with newspaper clippings, a note, a homemade cooking video and a business card, in April 2008—after Hasselbeck revealed she suffered from celiac disease, in which the body cannot process gluten.
Hassert claims Hasselbeck then simply "add[ed] 100 pages of fluff designed to make the infringing book a popular commercial diet book."
Team Elisabeth is attempting to pooh-pooh such attacks.
"There is no basis for the allegations," Hasselbeck's attorney and her publisher, Center Street, say in a joint statement. "Ms. Hasselbeck worked diligently and tirelessly on her book and is disappointed in this attempt to discredit her work and her ability to bring this important message to the public.
Hasselbeck is currently seven months pregnant with her third child.
(Originally published June 23, 2009, at 8:16 a.m. PT)