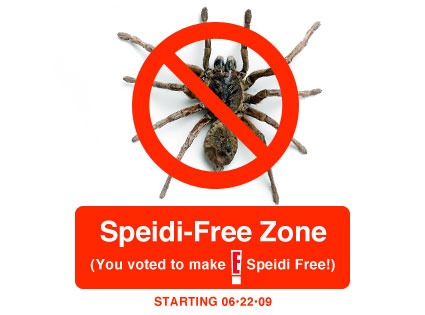 Say goodbye to Heidi and Spencer Pratt. As far as E! is concerned, the conspicuous couple occasionally self-referred to as Speidi are so dunzo.
A startling 94 percent of you elected for the Hills stars' immediate expulsion. Consider them gone from our wheelhouse, voted off the island, fired, out and any other appropriate reality-show catchphrase.
Their planned attempt at hijacking the I'm a Celebrity…Get Me Out of Here! reunion special on Wednesday? You won't read about it here. Barring any actual news (e.g., she gets knocked up, he falls off a cliff or—heaven help us—her album goes to No. 1), consider this their very last post.