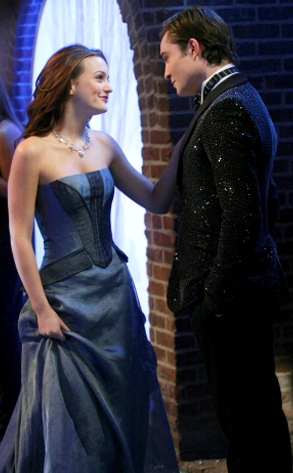 Giovanni Rufino / The CW
Is there reason to panic over the future of Chuck and Blair on Gossip Girl?
We've received your frantic emails, done a little reporting on your behalf and can now tell you whether or not you should worry. Jump to the Spoiler section to find out the future of Chair's newly established relationship.
In other TV news today, we deputized a fan on the street to get us the scoop on Friday Night Lights season four direct from Taylor Kitsch himself, and we can also tell you about the key creative force who just departed Heroes, whether House's Thirteen is on the chopping block and whether or not Desperate Housewife Bree is still a cheating tramp. Read on for those answers and much more:
Wil in Ottawa, Canada: Is it true that Audrina from The Hills landed a recurring gig on the new CW show The Beautiful Life?