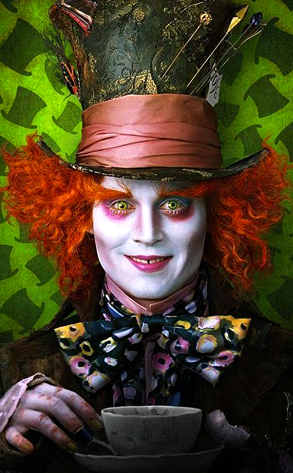 Disney
The Tim Burton-ized version of Alice in Wonderland will hit theaters March 5, 2010, which seems so far away. But it's just close enough to show off how awesomely trippy Burton's re-imagining of the Lewis Carroll classic will be.
Johnny Depp reunites with his bestie director friend for the seventh time, to play the Mad Hatter. Judging by the picture, he is part Elijah Wood, part Carrot Top and all the way creepy.
And Depp isn't the only one getting a crazy Burton makeover...