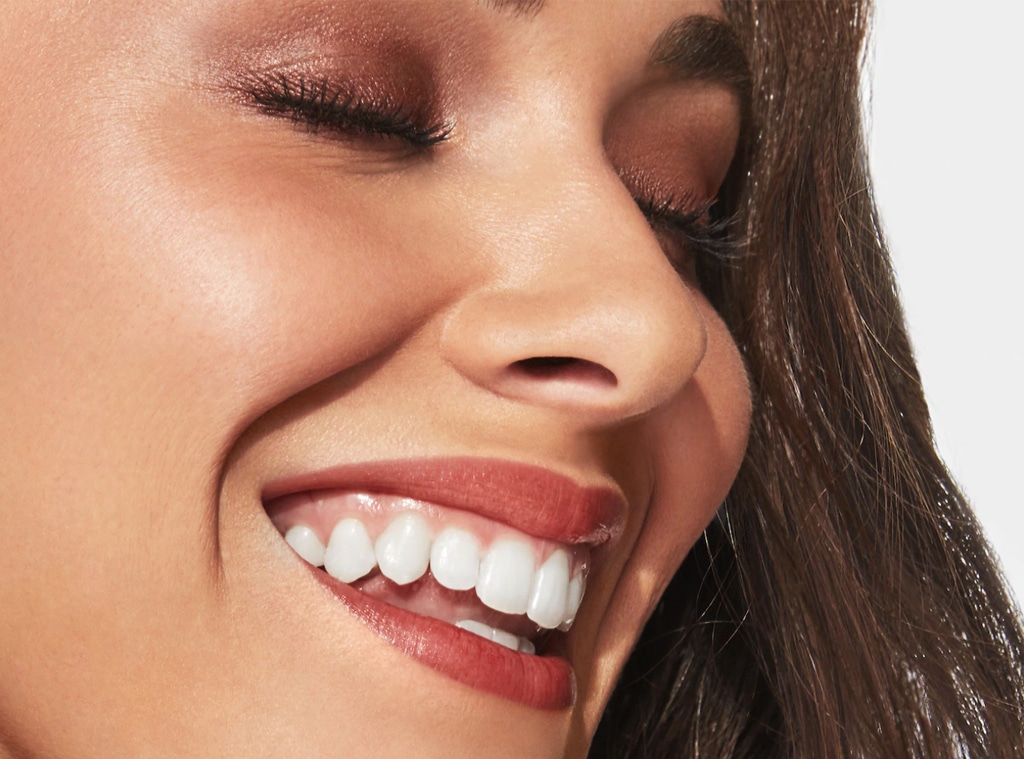 We love these products, and we hope you do too. E! has affiliate relationships, so we may get a small share of the revenue from your purchases. Items are sold by the retailer, not E!.
The perfect lipstick doesn't exist, right? Well, hold that thought. If you're on TikTok, you're well-aware that everyone is obsessing over Clinique's Black Honey lipstick. A woman who works at Sephora, posted "I've been wearing this since 1995," promising, "It literally looks good on everyone. Whether you're a teen just getting into makeup or a mom or a hella busy career woman, this will work for you."
That's quite the tall order, but she's not the only person on TikTok raving about the universally flattering shade. There are so many videos with people raving about the color that looks good on everyone, complaining that it's sold out everywhere, and suggesting alternative products to try.
The Clinique Black Honey lipstick that's sold out at Sephora and Clinique.  But, there's no need to worry. We did some digging and found it for you.It was sold out at Ulta too, but they just restocked. A cult favorite lipstick that works on every skin tone? That's definitely worth checking out. 
Clinique Almost Lipstick in Black Honey
This lip color is sheer, glossy, emollient, lightweight, and easy to layer. Your lips will thank you and everyone will compliment you on that amazing lipstick.
Clinique Almost Lipstick Black Honey Deluxe Size
We also found a deluxe size version of the Clinique Black Honey lipstick at Amazon. We also tracked down the standard size Clinique Black Honey.
Clinique Almost Lipstick Black Honey Duo
Yes, we have even more options for you. HSN has this duo with a full-size Clinique Black Honey lipstick and a mini version. 
Sephora Favorites Swipe of Lip Color Lipstick & Lip Balm Set
If those options are sold out by the time you're shopping, do not worry. Sephora has a set with its most popular lipsticks from Nars, Huda Beauty, Yves Saint Laurent, Summer Fridays, and Clinique. This value set is worth $95, but you can get it for just $36. It has the Clinique Black Honey lipstick and some other gorgeous shades.
While you're shopping for beauty must-haves, here's everything you need to know about the under eye patches Kyle Richards wears on The Real Housewives of Beverly Hills.
TikTok users aren't the only people gushing over Clinique Black Honey. Just check out these rave reviews from Sephora shoppers if you need a little more convincing to try out the product.
One review said, "I usually have a hard time finding a shade that doesn't make me look too young or too old. This shade is perfect and literally goes with everything. Tiktok was right , purchase it asap."
A fan of the product wrote, "This is a classic for a reason. It's light, flattering, and easy to wear. I wear minimal make up, and it works well for that!"
Another gushed, "seriously. best.thing.ever. i bought this since it was trending on tik tok and i love trying out new products but this is probably in my top 3 makeup things i own. it's the perfect colour for my skin tone and truly matches any skin tone. it's yet subtle but still beautiful and theres definitely a change on ur lips. also the TEXTURE!! SOOO SMOOTH!!"
"I am obsessed with this lipstick. It glides on like a gloss but has the staying power of a lipstick. The color isn't too dark or overdramatic but a nice, light redness that compliments my Asian skin tone. I love the skinny tube because it makes it easy to put on. The formula isn't too heavy and has a nice creaminess to it. It's great," one customer shared. 
Another shopper who was persuaded by the TikTok community said, "This was a TikTok purchase! I love this color. I wouldn't have ever thought to try this if not for TikTok honestly. It really does bring out a natural beautiful color to your lips. It's not sticky at all. Im hopeful it's as conditioning as everyone says. It's a small tube but I think it's worth it because it's so unique. I've never tried anything like it, and I love all things lips. I'll definitely purchase again. If you're on the fence, I think you should try it. If you see it available, jump on it. When I first tried to purchase it was sold out. Sephora make it so easy with an email letting me know when it was available."
"The perfect color! I was intimidated at first when I opened the tube as the product looks so dark but it's the right amount of sheer color when applied. Highly recommend as a go-to for your purse for when you need a quick pick-me-up," a shopper shared.
—Originally published Sept. 22 at 7:22 AM PT.