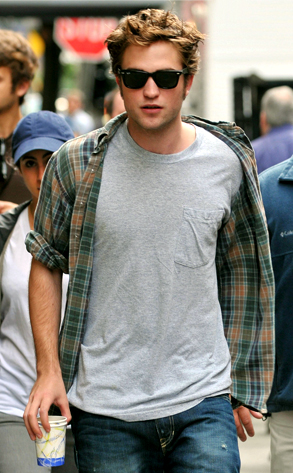 PacificCoastNews.com
Any old celebrity can inspire a petition.
Then there's Robert Pattinson. He can—and does—inspire petitions. Very plural.
Pattinson fans, it seems, aren't content to merely wave at their object of affection—as the screaming hordes who supposedly prompted the Twilight star to hurl his white-hot self in front of an oncoming New York City cab suggest.
No, they want to help, advise and even bathe their man.
Here's a sampling of the Pattinson petitions, in case, you know, you're looking for a worthy cause to support: