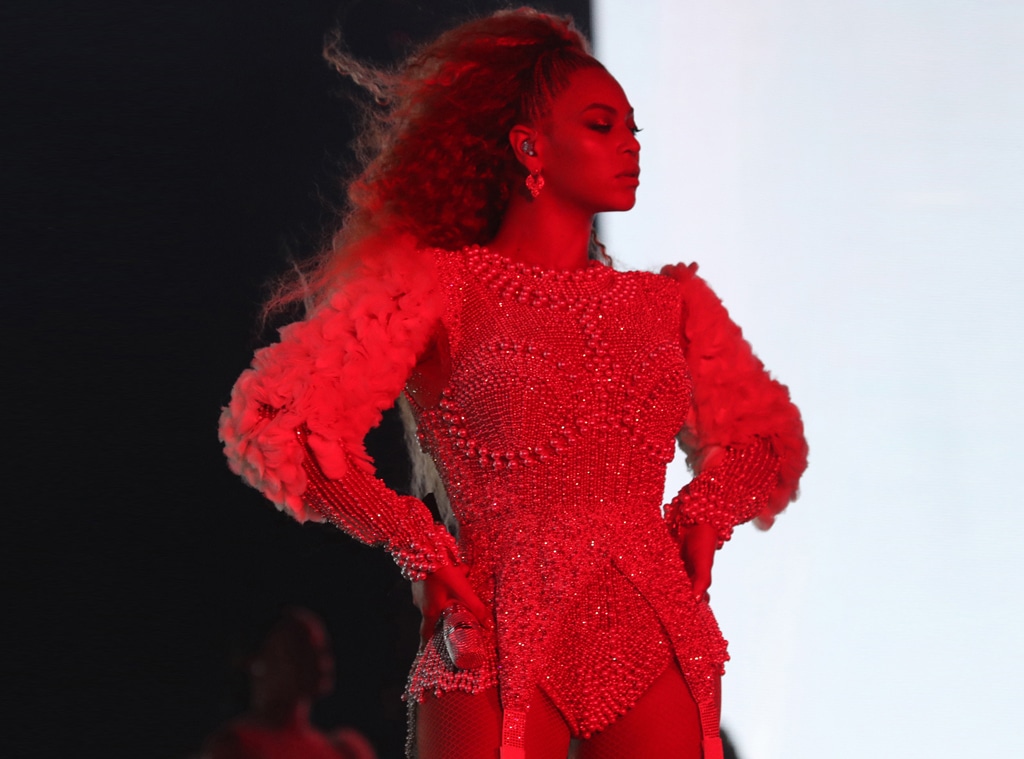 PictureGroup/Shutterstock
Beyoncé was born Sept. 4, 1981, in Houston to Mathew and Tina Knowles. She has a younger sister, Solange. She got her start as one-third of one of the most successful girl groups of all time, Destiny's Child. She's married to Jay-Z and they're parents to Blue Ivy, Rumi and Sir Carter. There was a thing with an elevator.
All that, you know. And at this point, with the pop superstar having spent three-quarters of her life in the spotlight, there are many facts on hand about her family and her career. Yet she has also spent most of that time maintaining a chic, subtle wall around her, meticulously filling in certain gaps on a need-to-know basis, first with photo albums on her website that always qualified as capital-E Events when they appeared, and then through social media. She was always out there, and yet not, even commanding a Vogue September issue cover in 2015 without sitting down for a new interview, a headline-making move in itself.
"Throughout my career, I've been intentional about setting boundaries between my stage persona and my personal life," she acknowledged to Harper's Bazaar in a lengthy sit-down for the publication's latest September issue.
The ever-in-demand cover girl explained, "I've fought to protect my sanity and my privacy because the quality of my life depended on it. A lot of who I am is reserved for the people I love and trust. Those who don't know me and have never met me might interpret that as being closed off. Trust, the reason those folks don't see certain things about me is because my Virgo ass does not want them to see it....It's not because it doesn't exist!"
But Beyoncé is celebrating her 40th birthday Saturday, and we refused to let her milestone go by without making sure you were as fully up to speed as possible on everything that has gone into making her the icon that she has become, making her mark in music, yes, but also fashion, business, activism and the art of being one of those girls who run the world.
So, hold up and dig into these 27 secrets about Beyoncé:
And what does this information add up to?
Summing up her run on this planet so far, Beyoncé told Harper's Bazaar, "I've spent so many years trying to better myself and improve whatever I've done that I'm at a point where I no longer need to compete with myself. I have no interest in searching backwards. The past is the past.
"I feel many aspects of that younger, less evolved Beyoncé could never f--k with the woman I am today. Haaa!"